DOGKING HOMES
Families that look after our dogs with respect and love
---
All of our dogs live in families. These families that look after our dogs are called DOGKING Homes.
They are responsible for socialization of our puppies and therapy dogs, so that they can live as a family during the time when they are not doing their work.

HOW CAN I BE A DOGKING HOME?
NEARBY
The fundamental prerequisite to be a DOGKING home is that you live near our centre. The dogs require continuous veterinarian check-ups to guarantee their health, and weekly visits to the groomer to get used to bathing and upkeep, to keep its skin in good condition, and its level of hygiene in optimum conditions, as well.
AVAILABILITY
On the other hand, in addition to the the vet check-ups and grooming sessions, sometimes the dogs will need to come to our centre for photo sessions or periodically, for example, to carry out therapy sessions. This means that the family must always be willing and able to come to our centre when necessary. 

COMPANIONSHIP
Another condition for our socialization and rest homes is that the dog does not stay alone for more than 3 consecutive hours. As the objective of this programme is to allow our dogs to enjoy and learn to live with families, it is very important that they are not deprived of company. In the case of training homes, the dog (on a routine basis) cannot be left alone.
TRANQUILITY
All dogs, and especially therapy dogs, need tranquility for proper rest. This is absolutely necessary to keep the dog balanced and with the right attitude to learn or do what we ask of it. This is why the homes must guarantee moments of peace and tranquility for the dog when it needs it, and this implies teaching the littlest ones of the house to let the dog rest.
RESPECT
Above all, the families must have absolute respect towards the dog. Under no circumstances will we allow abuse, severe punishment or rough treatment of our dogs. The objective of DOGKING Homes is that the dog finds the affection and love of a home and learns through positive values. 



Furthermore, for socialization homes and training, we prioritize the requests of families with members with special needs, children, elderly, other animals, and any other condition that allows the dog to have the most complete socialization.




Fill out this form to be a DOGKING Home
Resources for the socialization, rest and training homes
During the programme, all DOGKING homes receive, free of charge, all the resources they need to look after our dogs. This means that when our dogs begin their stay with the family, they are given a starter pack with everything they need for the dog: a bed, food and water bowls, a leash, toys, brushes, etc...Food and deworming products (collar and liquid)  and other hygiene products will be administered as they go along. The dogs will also be given weekly baths and veterinarian check-ups, and the family will receive any advice they may need from our departments (training, veterinarian or grooming).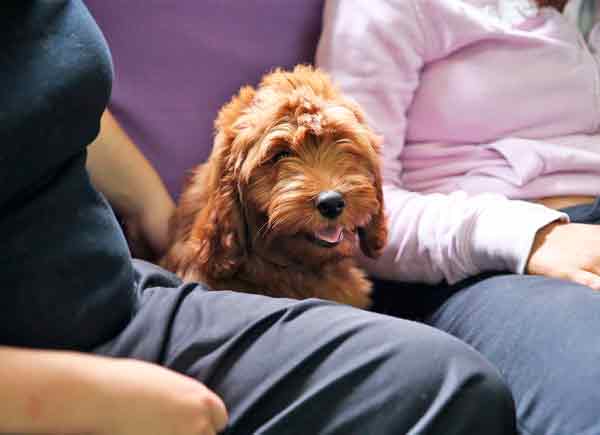 SOCIALIZATION HOMES FOR THE PUPPIES
Socialization homes are families that offer to take our puppies into their homes for a period of time to show them the basic notions of cohabiting, as well as offer them the love and affection of a home. During this time, the puppy can learn to live with children, other dogs, other animals...They also learn to understand the concept of hierarchy, to control their bladders, control their own force when playing with children and, in short, they learn how to live as a family.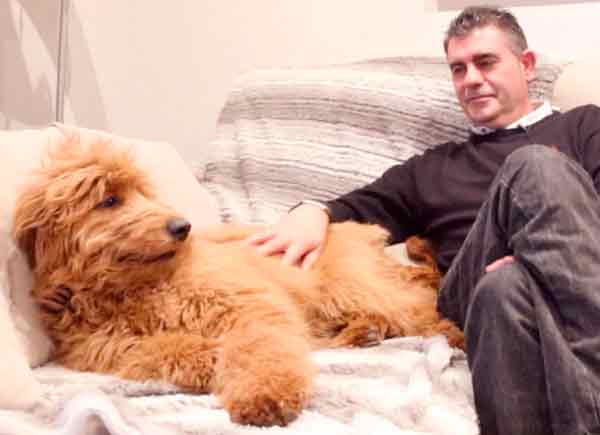 REST HOMES FOR THERAPY DOGS
Rest homes are families that are responsible for looking after our therapy dogs during the time they are not carrying out therapy work. In this case, the family doesn't have to teach the dog anything, it simply has to offer it a peaceful place where it can rest after its work day and to treat it as if it were the family dog. The objective is for our therapy dogs to live with a family and receive all the warmth of a home when they finish the important therapy work they do.