GUARANTEE AGAINST ABANDONMENT
A responsible model to put an end to animal abandonment
---
At DOGKING, we are very aware that animal abandonment and overpopulation are the greatest problems in the canine world, which is why we make an effort to form part of the solution.

WE WORK FOR RESPONSIBLE OWNERSHIP
At DOGKING, we have analysed the causes behind the high number of abandoned dogs and canine overpopulation, and have developed a responsible model that implements measures so that none of our dogs ever finds itself in a situation as unfortunate as abandonment. Every year, thousands and thousands of dogs are abandoned. The main reasons are lack of responsibility, unexpected litters and poor animal behaviour. This is unacceptable, so we make an effort every day to form part of the solution.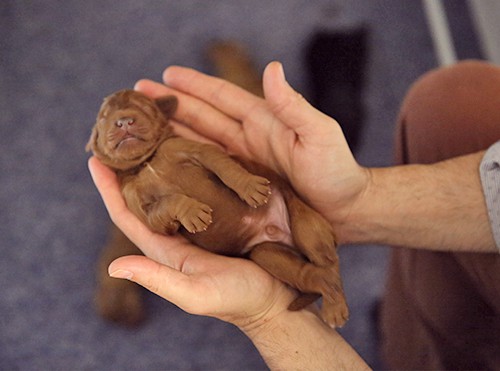 RESPONSIBLE SELECTION AT OUR CENTRE
At DOGKING, we guarantee that all our puppies are delivered to families. If it takes one a while to find a home, it is included in the DOGKING Homes programme to begin socialisation and training until it finds a family. What's more, all litters were conceived by studying their progenitors' characteristics, so that the puppies' health and temperament, to the extent possible, are the best possible, and so that they do not cause problems for their families that could lead to abandonment.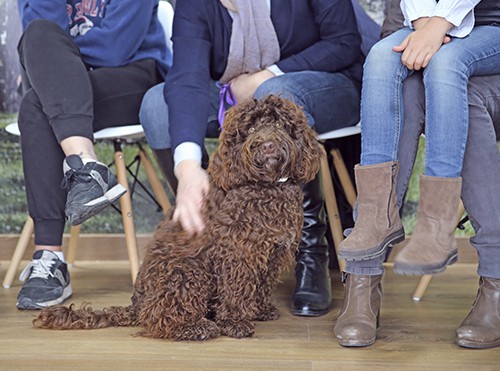 GUARANTEE AGAINST ABANDONMENT
We never give a puppy if we don't think the family can take care of it. Even so, all
our contracts include two clauses to prevent future abandonment
: 
If a family cannot take care of their dog any longer and must get rid of it, DOGKING is the first option where it can be left, and we will take charge of finding it a new family to take care of it.
If a family shows signs that it is unable to guarantee one of our dog's well-being, DOGKING reserves the right to not hand over the dog.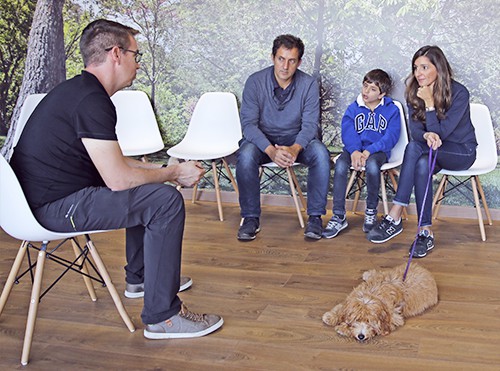 INFORMATION FOR FAMILIES
Out our centre, we place great importance on the prior assessment families receive before taking a dog home. We always provide information on what having a dog entails and what care it needs to make sure that the families have all the information they need to make the important decision to get a dog. This way, they are aware of what it means to live with a dog, and can make a responsible decision.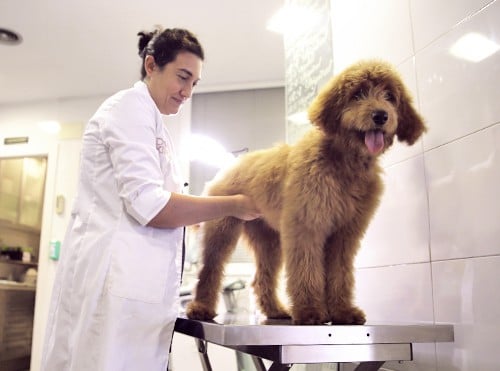 BIRTH CONTROL
At DOGKING, all our dogs are delivered spayed and neutered, as required by Law. This way, we guarantee that none of our dogs is behind a new undesired pregnancy, and we will not be fomenting canine overpopulation. What's more, our clinic veterinarians encourage all our clients who have un-spayed or un-neutered dogs to perform the operation, since this also provides huge health and behavioural benefits for the animal.

DOGS FOR A BETTER WORLD 
At DOGKING, we firmly believe that dogs can make the world a better place. Our priority is to find a family to take care of each dog, so it can make the family happy. We would never allow one of our dogs to be abandoned.
SEE AVAILABLE PUPPIES

Information and enquiries about the Australian Cobberdog
Contact