ARE YOU INTERESTED IN A AUSTRALIAN COBBERDOG PUPPY?
---

THE DOG THAT ADAPTS TO YOUR LIFESTYLE
Companion dog
It loves children and playing with them
It doesn't dirty the house with dog hair
Even people with allergies to dogs can enjoy playing with it
It's quick to learn new tricks
It loves going on excursions and being part of the family
It has a great need for affection and is super loving
4 different sizes to adapt to your lifestyle
It's care is simple and its fur is very soft
It's happy nature is contagious
Learn more about its temperament
HOME DELIVERY
It doesn't matter how many kilometres away from our centre you are. We send our Australian Cobberdog puppies anywhere in the world. The only thing you have to do is to promise to love your puppy forever. This is why there are already many families around the world who are enjoying the love of a DOGKING Australian Cobberdog.
Ofrecemos un servicio de entrega a domicilio para aquellas familias que no puedan venir a nuestro centro a recoger a su cachorro. El asesoramiento se realiza vía telefónica y el cachorro viaja durante la noche para llegar por la mañana al que será su nuevo hogar.
Más información sobre el envío a domicilio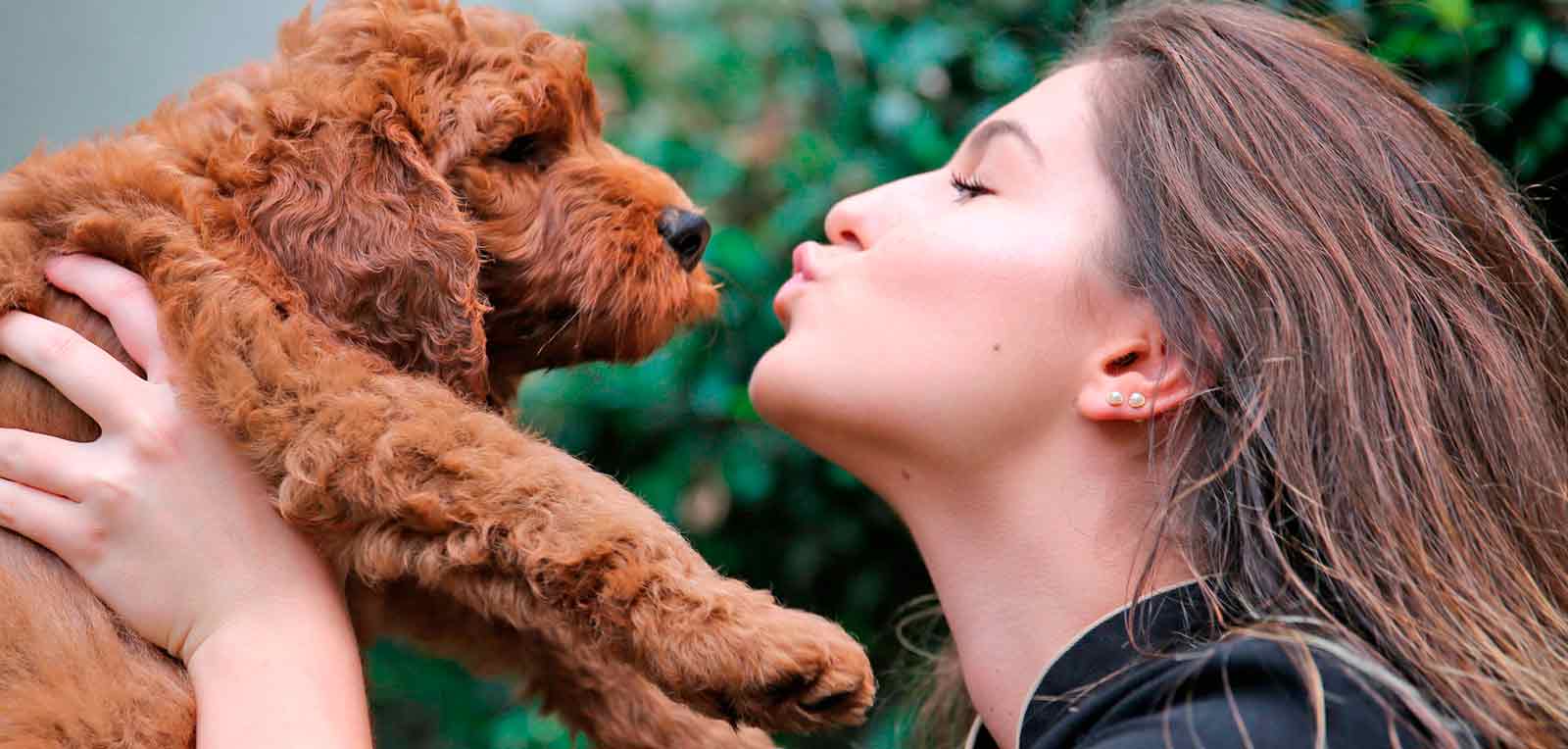 THE AUSTRALIAN COBBERDOG IS THE HYPOALLERGENIC DOG
We say that the
Australian Cobberdog
is hypoallergenic because it doesn't shed, it's fur doesn't fall, or produce dandruff or chafing (unless it is suffering from a dermatological problem). Furthermore, its saliva produces an allergic reaction in a very small percentage of people. In fact, the breed was developed to be a hypoallergenic dog with a suitable temperament to act as a 
therapy or assistance dog
. This is why, for the majority of the population, the Australian Cobberdog is Allergy Friendly.