DO YOU MAKE HOME DELIVERIES?
Home delivery of our Australian Cobberdog puppies, anywhere in the world
---
No matter how far away you are from our centre, we will send our Australian Cobberdog puppies to any part of the world.
The only thing you need to do is promise to always love yours. This is why so many families around the world already enjoy the love of one of our DOGKING puppies.

WORLDWIDE SHIPMENTS
Our centre is in Barcelona, but our Australian Cobberdog puppies can be found all over the world! If a family or a dog-assisted therapy technician living far away is interested in one of our 
Australian Cobberdog
puppies, we can send it wherever they may be.

HOW DOES THE PUPPY TRAVEL?
The puppy travels by plane, on the shortest flight to its destination. It travels in its carrier, with a blanket, food and water. We work with an agency specialized in transporting pets. They are responsable for guaranteeing the well-being of the dog until it is on the plane. 



BEFORE TRAVELLING TO THEIR HOME
Our puppies travel by plane once they are 14 weeks old. This is because they must have all the necessary shots to be able to travel to other countries. Before boarding the plane, they are given a long walk, they visit the dog groomer, and then they have a final check-up with our vet.


DURATION OF THE TRIP
The trips are as short as possible to avoid unnecessary stress on the dog. When the destination is in Europe, the Australian Cobberdog arrives on the same day of the flight. When it travels to other continents, the puppy reaches its destination one day after leaving our centre.

ARRIVAL TO THE DESTINATION
The family is informed of the puppy's flight and given the necessary documents to be identified at the airport as the receiver of the delivery of the Australian Cobberdog. The puppy may be a little affected by the trip and need a few hours of tranquility and rest.

COST OF THE TRIP
The cost of the flight is not included in the price of the puppy. This price varies according to the destination country and availability of flights. If you are interested in having your puppy delivered to you, contact us for a quote on the cost of transport.


PICK UP THE PUPPY AT OUR CENTRE
All the
families and dog-assisted intervention technicians
who acquire one of our
Australian Cobberdogs
 are encouraged to come pick up the puppy from our centre in Barcelona. This way, we are able to meet and advise on the puppy in person. Furthermore, this saves on the cost of delivery and allows for the experience of visiting the exceptional city of Barcelona, and the puppy can fly back on the return flight.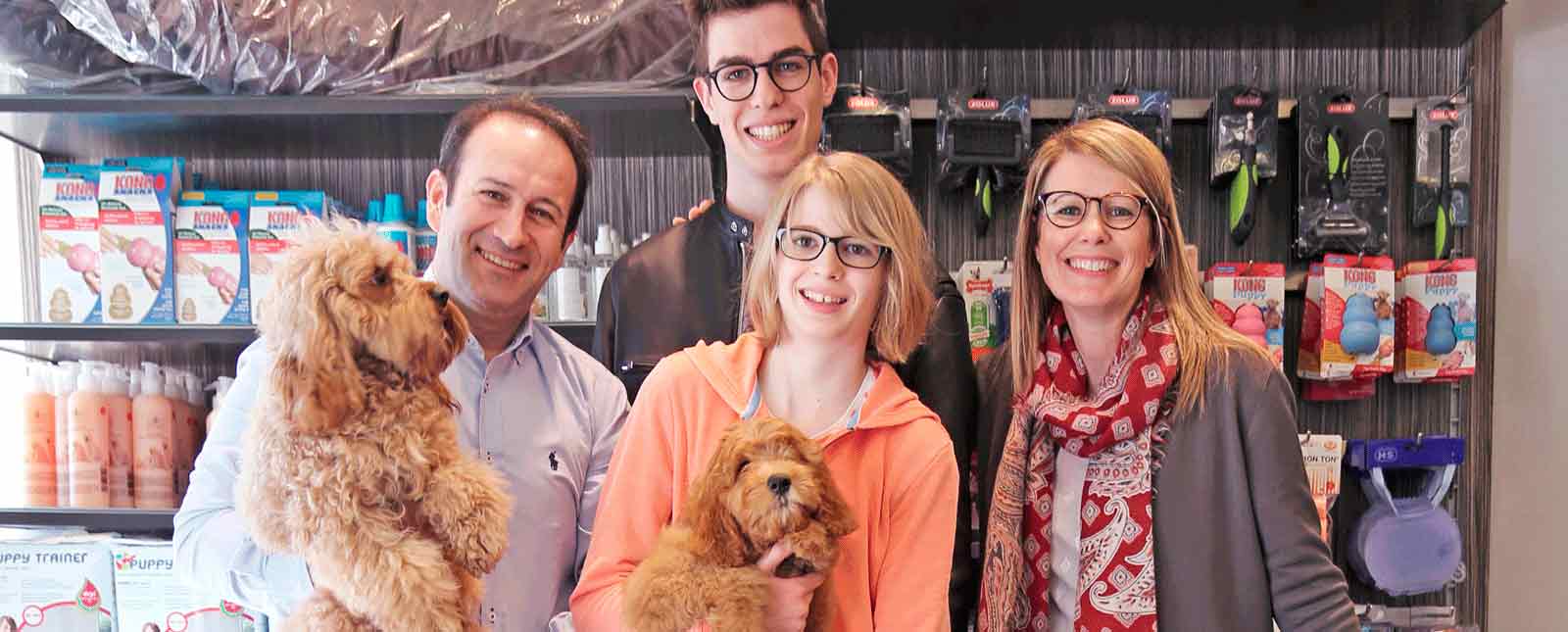 STILL HAVING DOUBTS ABOUT OUR AUSTRALIAN COBBERDOG?



Information and enquiries about the Australian Cobberdog
Contact